GUIDE TO FUNDING FROM GOVERNMENTS, BANKS,
AND EQUITY SOURCES IN CANADA AND THE USA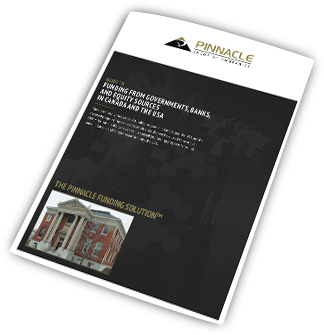 Learn exactly which grants and funds are available and how to qualify. This guide contains information for grants and other funding for both the USA and Canada. You will learn if you qualify, what requirements are needed, and how we can help you be successful with your application.
More Money, Fast Pinnacle Group of Companies (PGOC) is the only consulting and capital firm that will help you finance your business needs from Governments, Banks, and Equity Sources, both in Canada and the USA.
Absolute Success Our underlying culture is built on a foundation of absolute success, which means we fight hard for your financing, no matter what obstacles might arise.
Information for all funding
sources in one document,


Download it now.